"Thanks for the Review" Campaign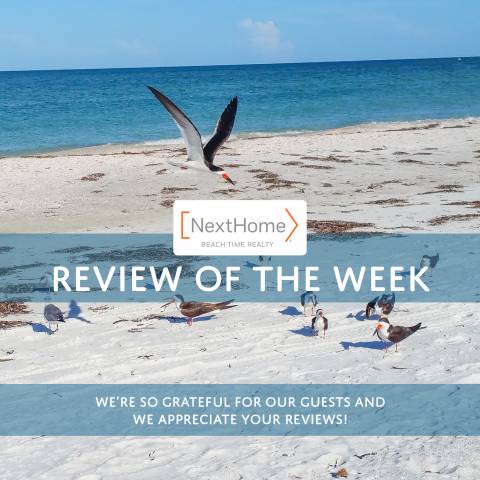 As most people are aware, reviews are a big deal these days. We also know it takes time, thought, and effort to write a review, and we appreciate and recognize that! Our "Thanks for the Review" campaign is just a small way for us to say thank you to our guests who share their experience about their stays with us. It's easy to join in, just leave us a review after your stay, if your review is featured, we'll send you a $10 Amazon Digital Gift Card!
You can also leave a review right here on our website! Click on this menu and find the the specific property that you rented. Scroll to the review section and click the "leave a review" button to complete your review, please note that your review won't show up immediately, so if you don't see it right away, it's okay, we got it!
Click HERE to check out our Facebook to see if your review is the featured Review of the Week!